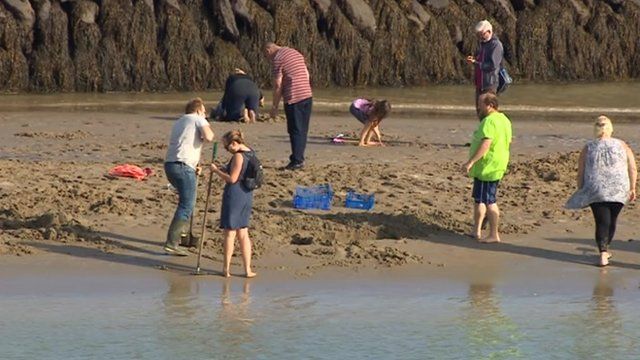 Video
Folkestone buried gold sparks treasure hunt
Hundreds of people have descended on Folkestone beach in a bid to get their hands on a share of buried gold worth £10,000.
German artist Michael Sailstorfer has hidden the ingots as part of the town's arts festival and if people find the gold, they can keep it.
Folkestone Triennial curator Lewis Biggs told BBC reporter Robin Gibson no-one would ever know if all the gold had been found, and he hoped people would go on digging "forever".
Other works on show as part of the festival include a "crow's nest" platform created by artist Alex Hartley and an urban hop garden by Jyll Bradley.
Go to next video: £10k gold rush on Folkestone beach