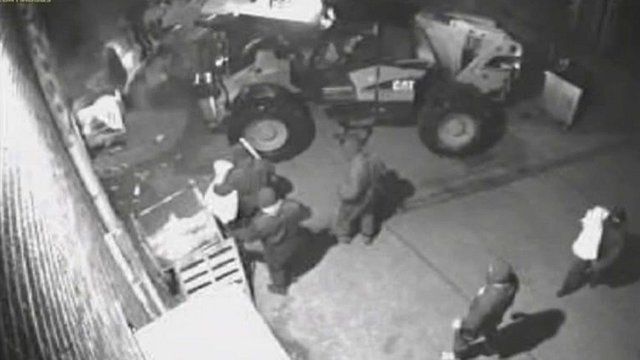 Video
CCTV footage shows Raymond Betson's bungled raid
One of the gang who tried to steal diamonds from the Millennium Dome in 2000 has been jailed again for another bungled raid.
Raymond Betson has been jailed for 13 years for a botched raid on a cash depot in Kent.
Betson and other unknown offenders targeted a Loomis cash depot in Swanley but drove a digger into the wrong wall.
Betson was convicted of attempted robbery in a trial at Maidstone Crown Court. Police are still looking for others involved in the March 2012 raid.
CCTV footage shot from a nearby building shows the hapless raiders breaking through the wall with the digger and entering the building, before running away after they realised their mistake.
Footage courtesy of Kent Police
Go to next video: Rail crossing driver caught on CCTV