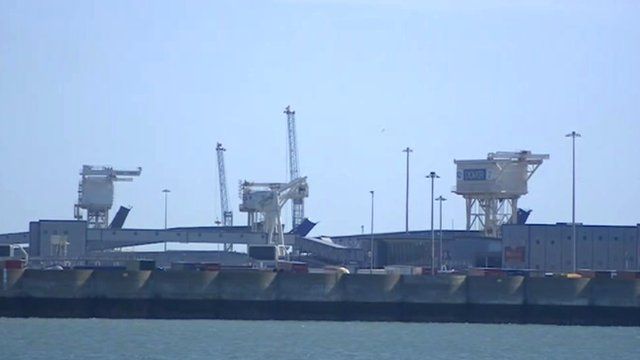 Video
Dover port changes 'to bring regeneration'
Changes to the constitution of Dover port and its financial powers have been set out to provide a catalyst for regeneration in the area, but some have questioned the plans.
Dover resident Betty Hook told BBC reporter Simon Jones the port put its own interests above those of residents, but Shipping and Ports Minister Stephen Hammond said the community would be much more involved.
MP for Dover Charlie Elphicke, who backed a "people's port" campaign, said now the community could work to achieve its priorities. George Jenkins, chairman of Dover Harbour Board which runs the port said the changes were "a major opportunity".
Port workers and businesses have welcomed the development.
John Angell, a jeweller in the town, said anything that brought money to Dover would be a positive step, and Michael Doel, who works at the port, said he also welcomed jobs and prospects but the "devil was in the detail".
Go to next video: Dover locals anxious over port sale