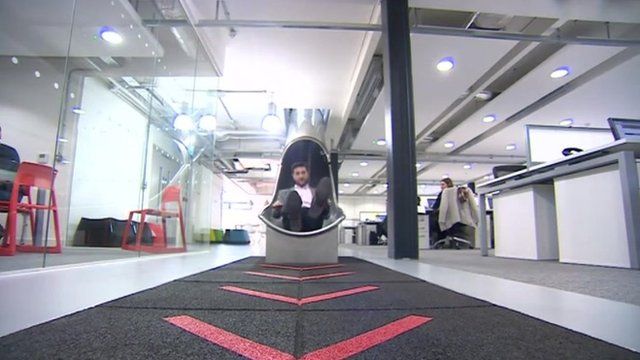 Video
Folkestone slide is new office attraction
A slide has been installed in offices in Folkestone for people to get from the fourth to the third floor.
Manager at The Workshop office space, James Avery, told BBC reporter Victoria Holland said there had been "lots of smiling people" after the new attraction was installed in the Kent building.
Alex Thorpe, who works there, said people did not realise how quick the slide would be and at first there were a lot of people flying across the floor.
Dr Pamela Yeow, a lecturer in human resource management from the University of Kent, said creative culture and fun work environments could contribute to employee engagement.
Go to next video: Curry school teaches business skills