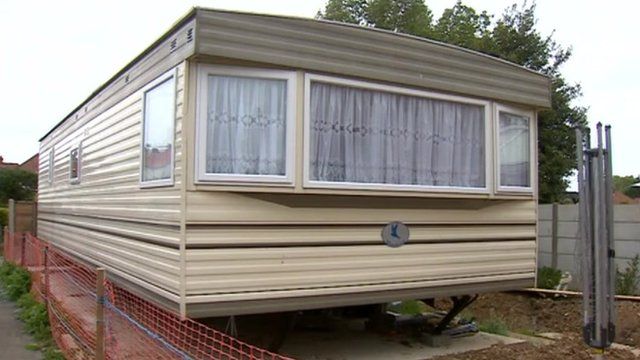 Video
Deal family told to remove caravan 'monstrosity'
A family has been told that a static caravan they installed in their garden as a home for their elderly parents must be removed.
They put the 26ft-long (8m) structure beside their home in Deal, Kent, and later applied for planning permission.
Neighbours have labelled it "a monstrosity" and "an eyesore" on Dover District Council's website. The authority's planners have ruled it is too large and must be removed.
The family told the BBC that the matter had been "blown out of proportion".
BBC South East's Jon Hunt spoke to Labour councillor Mike Eddy, estate agent Nick Chambers, and planning lawyer Sarah Easton.