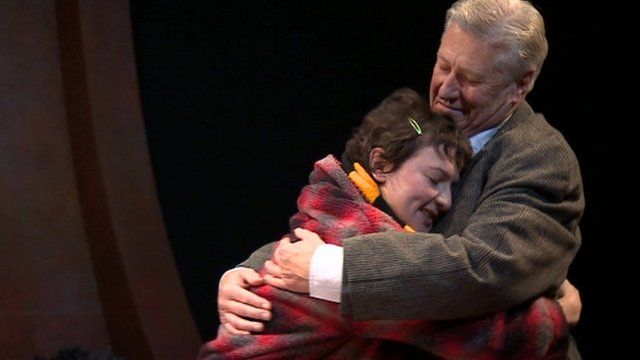 Video
Gaul trawler play opens at Hull Truck Theatre
A play based on the sinking of a Hull-based fishing trawler with the loss of 36 men has opened in the city.
The Gaul went down on 8 February 1974 off the coast of Norway during a storm, with only four bodies ever found.
The wreck was not discovered until 1997, leading to years of speculation that it had been carrying out spying missions and was seized by Russia.
A fictional story about the families left behind, written by Hull playwright Janet Plater, runs at Hull Truck Theatre until 29 October.
Dr Alec Gill, a Hull historian, said the play conveys "the anxiety and the uncertainty the fishing families had to endure".
Underwater footage courtesy of the Marine Accident Investigation Branch