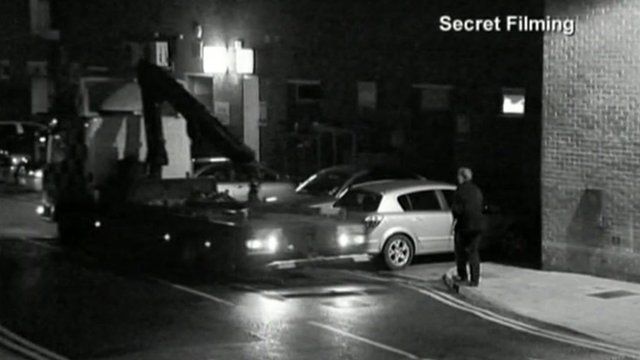 Video
Midland Parking Contracts clamping victims to be repaid
Victims of a clamping firm who were threatened into handing over hundreds of pounds are to get their money back nearly six years after the scam began.
Six staff at Midland Parking Contracts were jailed in February 2012 for conspiracy to defraud.
A three-year investigation by West Mercia Police recovered £121,262 made by the company.
It will be shared between 480 victims who paid up to £335 to unclamp vehicles and pay for tow-trucks.
The firm operated in Redditch, Nuneaton, Evesham, Worcester, Coventry, Bromsgrove, and Cheltenham.
One victim, John Neal, described the company's actions as "daylight robbery".
Mark Bancroft, Police Financial Investigator, said it had taken 12 months from the convictions to get a confiscation order before the crown court and then a further year to get the payments approved.
The victims are expected to receive about 80% of the money they handed over.