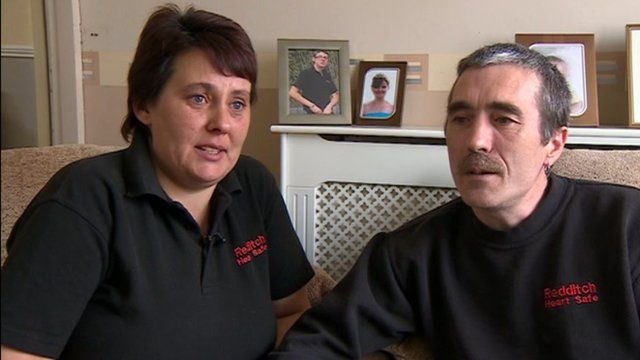 Video
Cardiac arrest parents want defibrillators compulsory
A couple whose teenage daughter and son suddenly died from a heart condition within three years of each other, are campaigning to make defibrillators compulsory in schools.
Charlotte Prentice-Underwood, who was 16, died in December 2010 while her brother Craig died in December 2013, aged 17. They both suffered from Sudden Arrhythmic Death Syndrome (SADS), which led to cardiac arrest.
Their parents, Maggie and Robert Underwood, from Redditch in Worcestershire, have two younger children who are healthy, but their four older children are currently being assessed for various heart complaints.
They said they believed defibrillators could have saved Charlotte and Craig.