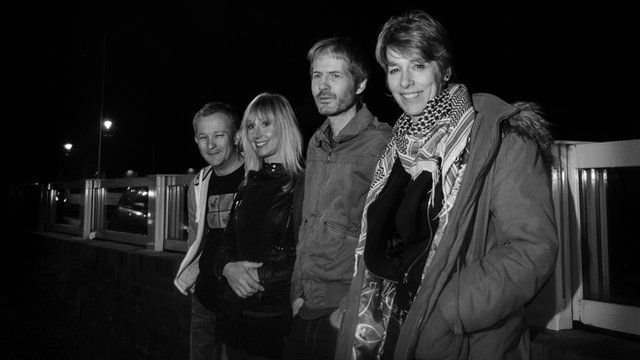 Video
Hitchhiker's BBC Introducing session in Upton
Our last recording session of 2012 took place on the first Sunday in December at Lizzie's Boathouse in Upton-upon-Severn.
The whole event was very much in the air leading up to the gig as the River Severn had burst its banks and was giving the new flood defences a good run for their money.
Luckily the venue was well protected - but many of the roads had been shut during the week.
As the river levels finally dropped, we celebrated with a free gig involving some of favourite musicians right now.
Hitchhiker was formed after Anna Mason and Sean Jeffery met while performing individually at the Worcester Music Festival in 2010, and then at several gigs and open mic nights around Worcestershire.
Tonina Westgate joined Hitchhiker on bass in late 2011 after becoming a fan on Facebook - having never played the bass before - and Chris Hunt started drumming with them in February 2012.