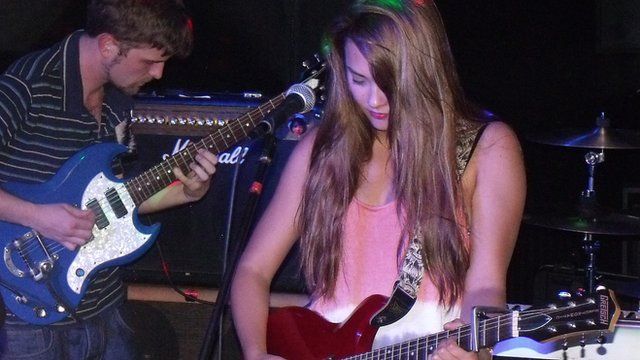 Video
This Wicked Tongue at the Brewery Tap in Worcester
Luckily I had time enough on the night to catch one of the other three or four great gigs happening around Worcester. I plumped for the always-dependable This Wicked Tongue at The Brewery Tap in Lowesmoor - and, of course, I wasn't disappointed.
Tina and the boys are on a bit of a roll at the moment - churning out great new numbers like If This Is Me and Your Hand - they're very active on the video and YouTube front and have targeted this as one of their main weapons of promotion and it seems to be working real fine.
The word-on-the-street is that This Wicked Tongue are on the brink of breaking into the big-time - and I for one wouldn't be a little bit surprised because, like a whole bunch of other local acts who've had a great 2012 so far, they'll have worked really hard for it - and while it ain't the absolute guarantee (you've got to have some kicking numbers as well) - it doesn't half help!
Andy O'Hare