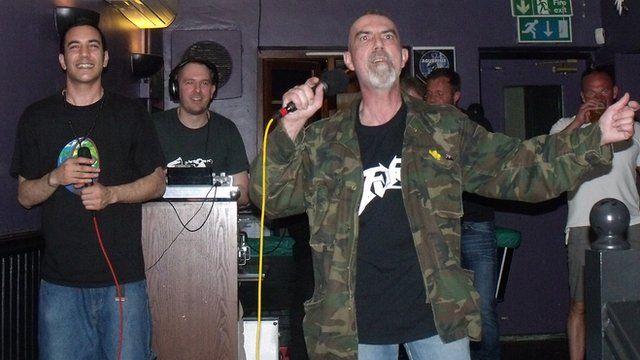 Video
Case Closed at the Pig & Drum in Worcester - 26.05.12
They've just started their new 'Pillar Of The Community' promotion at where else - the Pillar Of Salt in Droitwich of course! But this week, I caught the incredible rapping duo Case Closed at the Pig 'n' Drum in Worcester's Lowesmoor on what's hoped to be a new monthly club night.
I've seen Case Closed a few times over the last year or so - notably at Droitwich's Salt Day and at the wonderful Bridge Bash - but I really have to say that the semi-acoustic session they did for us at the Boar's Head in Kidderminster was an experiment that we all agree didn't quite work - these guys are so much better than that.
Their forte is full-on free-form rapping with an electro backdrop - and with the assistance of Bristol's DJ Roach that's what they achieved to stunning effect at the Pig tonight. Brothers Anj and Lambros aren't just two of the finest musos going, but also do a bucket load of work with Droitwich Youth Centre. New album Extended Sentences - a follow-up to their 2008 Life Sentences CD will be out in the summer - and I'll be first in the queue!
Andy O'Hare