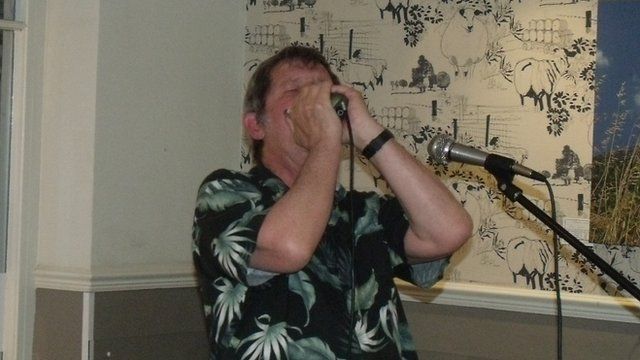 Video
Black Cat Bone at Boston Tea Party, Worcester 24.05.12
For one night, the gigging scene around Worcester pretty much took second stage to the giant cigarette lighter. So once everyone had lit up their stogies, I popped into Boston Tea Party in Angel Place for an evening of 'coffee, cake and live music' courtesy of Mr Worcester himself.
Now sadly the founder of the Worcester Music Festival, Rhythm 'n' Booze and Not Just Sauce has taken a bit of a back seat on the promotions front in the past year or so - but the incredible Chris Bennion still hosts the well-attended Acoustic Lunch on the last Sunday of each month at the Old Rectifying House.
This was a one-off special by Chris for 'Olympic Flame Night' at the Angel Place cafe/bar featuring the semi-acoustic talents of Lea Haworth, Sean Jeffery, Anna Mason and a stripped-down Black Cat Bone - a little taster maybe of what this thoroughly pleasant occasional venue will be supplying during this year's extended Worcester Music Festival.
Andy O'Hare