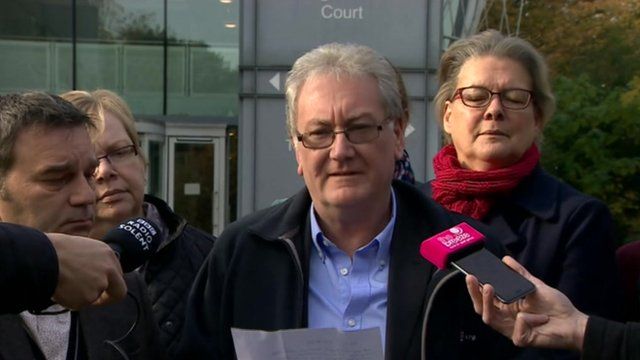 Video
Cheeki Rafiki yacht deaths: Douglas Innes appears in court
The director of a firm that managed a yacht which capsized in the North Atlantic, killing its crew, has appeared in court.
The 40ft Cheeki Rafiki was found by the US Coastguard in May 2014 with no sign of its four crew members after it lost its keel returning from Antigua.
James Male, Andrew Bridge, Steve Warren and Paul Goslin lost their lives.
Douglas Innes was charged at Southampton Magistrates' Court with four counts of gross negligence manslaughter.
After the hearing, relatives of the dead crew members said in a statement outside the court that their lives had been "shattered and changed forever" by the tragedy.
Mr Innes, 41, of Whitworth Crescent, Southampton, was bailed to appear before Winchester Crown Court on 5 December.