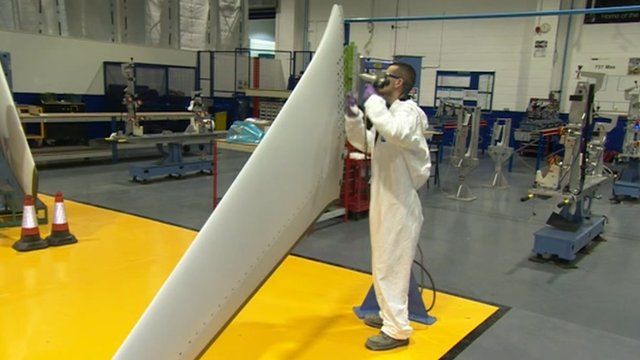 Video
Production of wing-tips for Boeing 737 Max under way on Isle of Wight
Production of a new type of aircraft wing-tip designed to reduce emissions has begun on the Isle of Wight.
Plane maker Boeing has ordered thousands of the components, known as winglets, for its new new Boeing 737 Max.
The winglets, which it is claimed will cut millions of pounds off airlines' fuel bills, are being made at GKN Aerospace in East Cowes.
BBC South Transport Correspondent Paul Clifton had exclusive access to the production line.