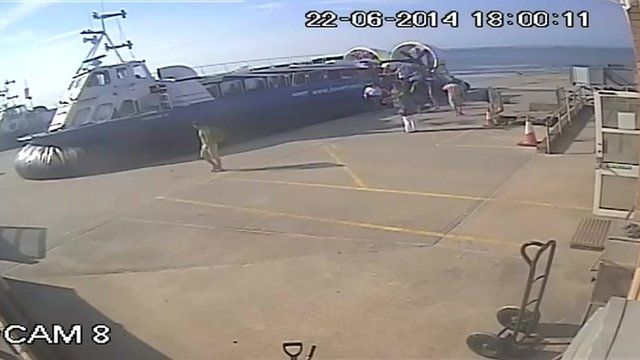 Video
Isle of Wight drunk hovercraft pilot caught on video
A video has been released of a hovercraft pilot attempting to land on the Isle of Wight while nearly three times the drink-drive limit.
More than 30 passengers were on the Hovertravel vessel when pilot Richard Pease collapsed after missing the pad at Ryde in June.
A colleague was forced to take the controls from Pease, 50, who admitted at a previous court hearing of being master of a hovercraft having consumed excess alcohol under the Railways and Transport Safety Act 2003.
The footage shows another pilot having to board the craft in order to land it safely.
The passengers are eventually disembarked and paramedics can be seen entering the hovercraft to treat the drunk pilot.
Pease, from Northwood on the island, was jailed for eight months at Newport Crown Court earlier.