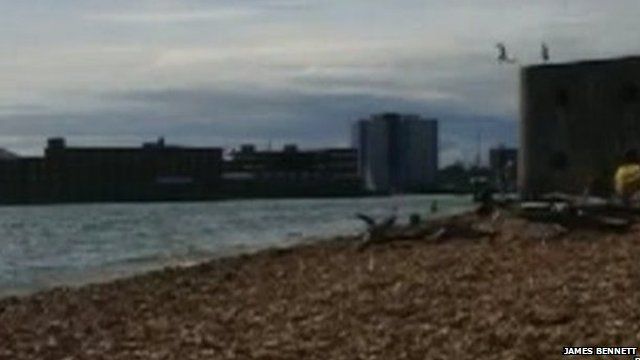 Video
Old Portsmouth 'tombstoning' video prompts RNLI warning
A charity has warned that "tombstoners" are risking their lives after video footage showed people jumping into shallow water.
The mobile phone video, taken by James Bennett, shows two people leaping from the battlements at Old Portsmouth, which the RNLI says is a notorious tombstoning spot.
Low tide reveals jagged rocks where the pair had jumped.
Rogan Wheeldon, RNLI lifeguard supervisor, said the footage was some of the most dangerous he had seen.