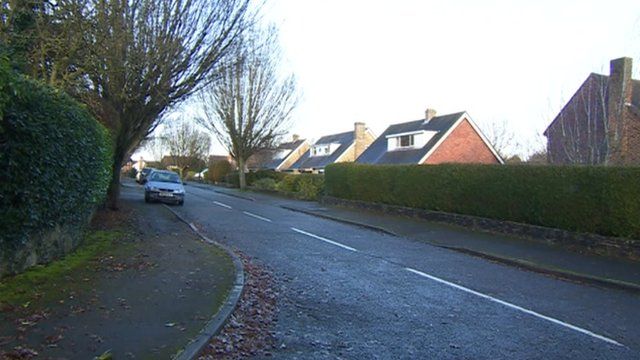 Video
Lymington gunman heard during 999 call
The recording of a suspect speaking in the background of a victim's 999 call during an armed robbery and kidnapping in Hampshire has been released by police.
The man threatened a couple at their Lymington home on 14 December before stealing their car and forcing the woman, in her 60s, at gunpoint to go with him.
She was driven erratically around the town in a silver/grey Peugeot 207 convertible before being returned after about 15 minutes.
During the call police believe the suspect said: "I'm going to leave you here, I'm going to take your wife... [unintelligible].
"You can ring the police in two minutes, we'll be round the corner."
Police said by releasing the audio it could lead to them identifying the suspect.
During a similar incident at Brockenhurst railway station, on 5 December, a man was forced into his Porsche 911 Carrera at gunpoint and made to drive to the town's HSBC bank where he was made to withdraw a large quantity of money.
The police have linked the two armed robberies and have said they are "keeping an open mind" as to whether they are linked to a similar incident in Highcliffe, Dorset on Tuesday.