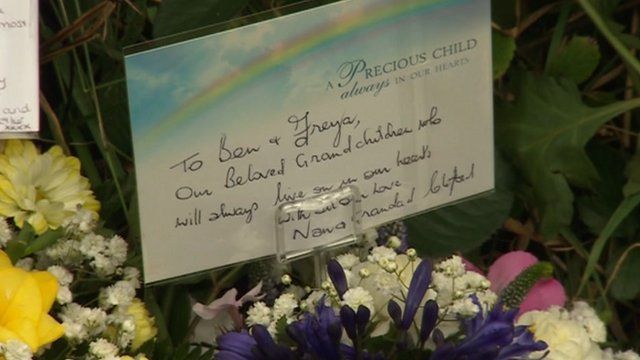 Video
Newton Stacey deaths: Children had multiple stab wounds
A seven-year-old boy and his six-year-old sister, found dead with their father in Hampshire, had been stabbed several times, tests have shown.
The body of Michael Pedersen, 51, from Surrey, was found in Newton Stacey on Sunday along with the bodies of his children Ben and Freya.
The former soldier killed his children then stabbed himself, police believe.
Mr Pedersen was a former member of the Household Cavalry who survived the IRA Hyde Park bombing in London in 1982.
Hampshire police have confirmed they are talking to people who can provide background regarding the father's actions leading up the the deaths.