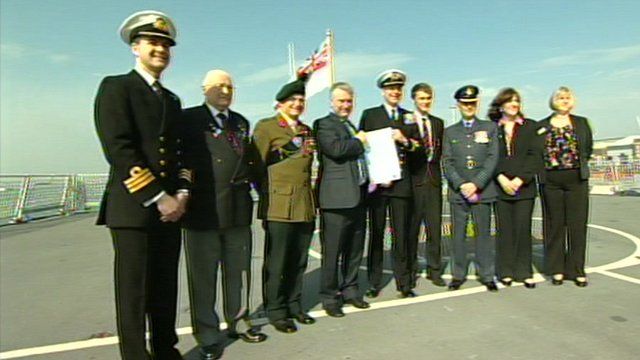 Video
Military pledge signed by Portsmouth City Council
A new pledge to help members of the armed services and their families has been signed in Portsmouth.
City council and military dignitaries signed the new armed forces community covenant, which aims to ensure service personnel and their families get help with education, housing and health provision.
The official signing ceremony took place on board HMS Diamond, one of the Royal Navy's new Type 45 destroyers, at Portsmouth Naval Base.
The covenant is a local version of the government's National Armed Forces Covenant, produced in May 2011.
Go to next video: HMS Victory given to new charity