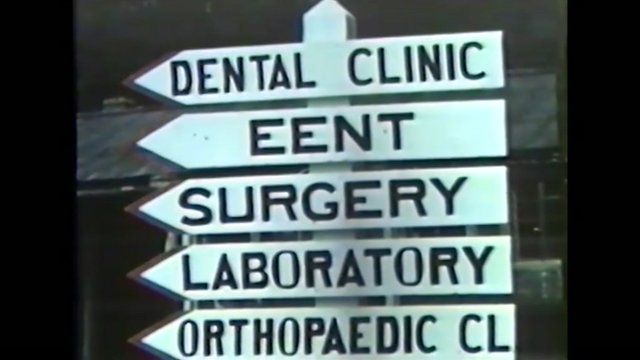 Video
WW2 film offers rare glimpse of life at US hospital in England
Rare behind-the-scenes footage of a World War Two US Army hospital in England has been donated to the National Trust.
The silent, home movie-style film shows casualties arriving at the 74th General Hospital on land then owned by the Tyntesfield Estate near Bristol, as well as life at the complex.
It was commissioned by the Commanding Officer Col Hyman Teperson whose family is giving the footage to the National Trust.
Bristol war historian John Penny described the footage as a "hidden gem", filling a visual gap in local and national official archives.
You can see more on Inside Out West on BBC One in the West region at 19:30 GMT on Monday 7 March. It is then available on the BBC iPlayer for 28 days.