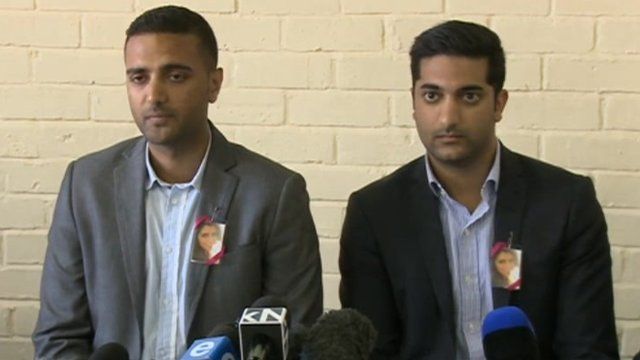 Video
Anni Dewani's family expects trial to continue
Members of Anni Dewani's family have said they fully expect the trial of her husband, who is accused of arranging her murder while on honeymoon in South Africa, to continue.
Speaking at a press conference in Cape Town, Anish Hindocha said it would be a "terrible development" if the trial did not carry on.
UK businessman Shrien Dewani is accused of arranging for a hitman to murder his wife in 2010.
On Monday, a judge is expected to rule whether the trial will continue, following submissions by defence lawyers that a taxi driver jailed for 18 years for killing Mrs Dewani, is an unreliable witness.
Go to next video: 'Tense' in Dewani trial courtroom