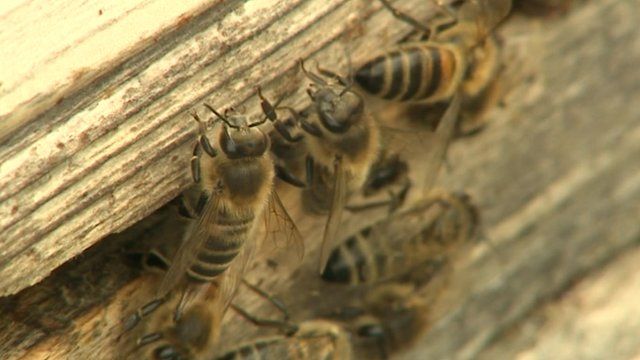 Video
Bee thieves 'could be putting lives at risk'
Bee thieves could be putting their lives at risk in an attempt to make a quick profit, Norfolk Police has said.
The force said there had been an increase in bee rustling, with thieves arriving during the night and taking hives containing thousands of bees.
Mac Cornaby, wildlife officer for Norfolk Police, said: "People have been known to die from a single sting. The clear message to thieves is 'avoid at your peril'."
Ernie Dix, a beekeeper in Cley, who has had hives stolen, said: "If they weren't geared up with hoods and gloves and were there for a quick takeaway, they'd probably get stung a couple of hundred times.
"That's pretty awful."
Debbie Tubby reports for BBC Look East.