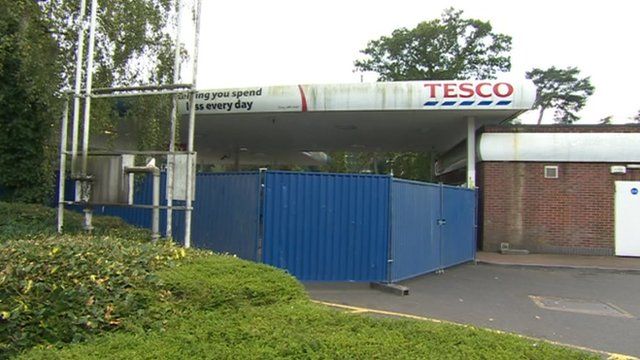 Video
Tesco sends diggers to Branksome diesel breakdown forecourt
Tesco have sent a digger and workmen into one of its filling stations as it continues to try to find out why motorists have broken down after buying diesel.
Customers at the garage in the Branksome area of Poole began reporting problems with vehicles on Friday.
Car dealerships in the town contacted said they were waiting to repair vehicles that had fuel related problems.
Audi said it had 11 cars, Volkswagen reported 10 and Mercedes had eight.
Other garages and mechanics are also dealing with vehicles.
Tesco refused to say how many motorists are affected but confirmed it was now more than the 20 it reported on Monday.
Go to next video: Tesco boss Dave Lewis: Full interview