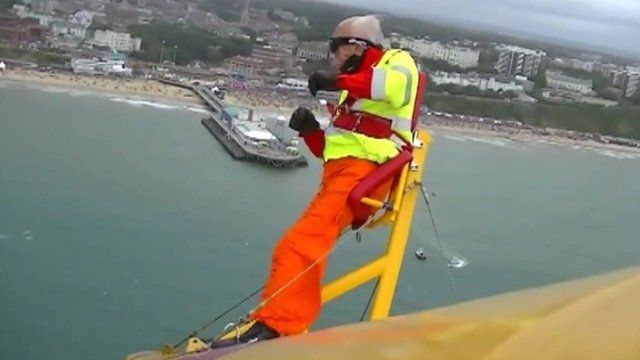 Video
Bournemouth Air Festival: Oldest wing walker takes to skies
The world's oldest wing walker has extended his own record at the opening of the Bournemouth Air Festival.
Tom Lackey, 94, from Shirley in the West Midlands, was strapped to the top of a biplane which circled the seafront, watched by thousands of spectators.
He has been wing walking for more than a decade, performing the stunts in memory of his late wife and son.
The four day festival features displays by the the Red Arrows and World War Two era aircraft.
Go to next video: 93-year-old wing walker lands safely