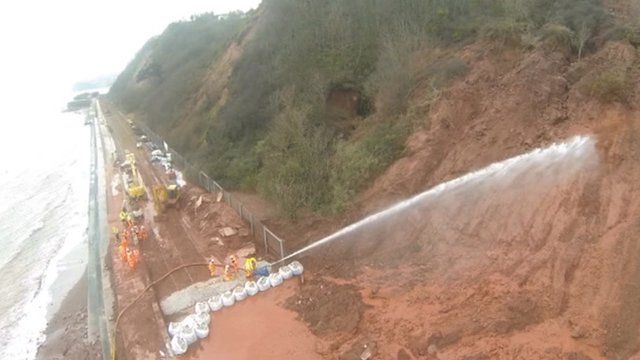 Video
Good progress made with controlled Dawlish landslip
Network Rail is making good progress with a controlled landslip at Dawlish.
As the company continues to repair February's storm damage to the railway line, it has removed about a third of the 30,000 tonnes of rock and soil it has to take away to prevent a landslip causing further damage to the track.
The track, which connects the South West to the rest of the UK, was left suspended in mid air when massive waves destroyed the sea wall. It is due to reopen on 4 April.
Politicians, meanwhile, have been discussing long-term improvements to the South West's rail connections from London, which could include electrification of the line as far as Bedwyn in Wiltshire, as Neil Gallacher reports.