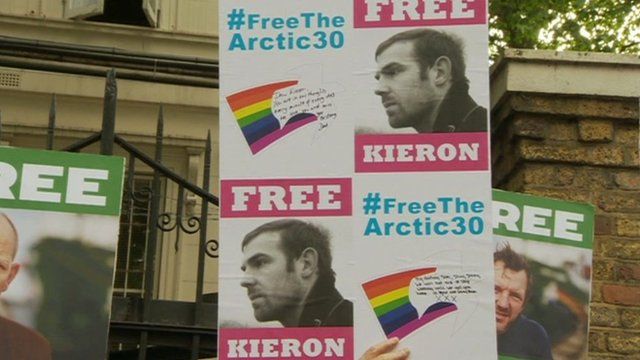 Video
David Cameron's phone call to Vladimir Putin 'a positive move'
The father of a man held in a Russian prison following a Greenpeace protest said he was pleased to hear David Cameron had urged president Vladimir Putin to make sure they can come home.
Kieron Bryan, from Peckham, London, was among 30 people arrested after Russian security forces boarded a Greenpeace ship on 18 September.
In an interview with BBC Radio Devon, Andy Bryan, who lives in Shebbear, added that while the conversation between the leaders was a "positive move", he was "surprised" to hear the prime minister felt they had a right in Russia to make a charge like "hooliganism", following what Mr Bryan said was a "peaceful protest".
Go to next video: Parents of detainee speak out