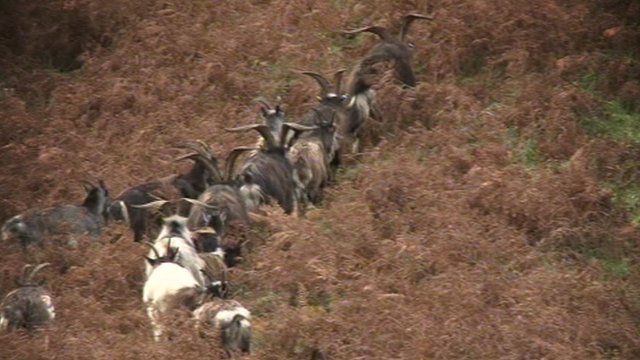 Video
Councillors round up feral goats in north Devon
A group of town councillors from north Devon have been taking part in an unusual duty.
While others may be busying themselves with matters of council meetings, Lynton and Lynmouth town councillors have been helping to round up a herd of about 50 feral goats.
Records of wild goats roaming the cliff tops and hillside at the Valley of Rocks date back to the Domesday Book.
The councillors were joined by volunteers and the Taw Scout Explorers and rounded up 43 of the goats, which were given health checks before being released back into the wild.