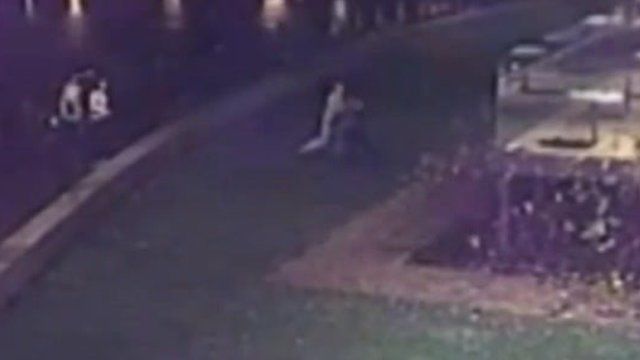 Video
Park 'attack' video gets million online hits
A 17-year-old boy has been given a six-month detention order for an unprovoked attack that was caught on CCTV and got more than one million hits online.
The teenager, who cannot be named for legal reasons, kicked and punched two schoolboys in Derby's River Gardens in December.
The video was put on social media by Derbyshire Police who said it was viewed at least 1.2 million times.
The schoolboys did not suffer any serious injuries in the attack.
A police spokesman said: "One of the boys was punched and pushed over the railing next to the river, while the second was punched and shoved to the ground on grass next to the Derby City Council House."
The boy was named by several people within hours of the video being posted online.