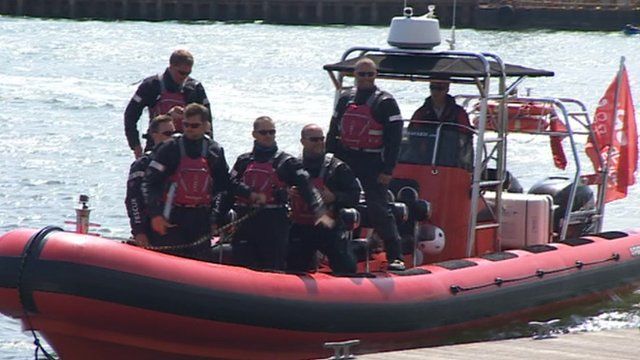 Video
Watersafe UK rescue team complete round Britain challenge
A water rescue team have completed their challenge of going round the British coast in nine days, nine hours and nine minutes.
The Derbyshire-based Watersafe UK Search and Rescue Team postponed their first attempt at the "999 challenge" last year after a fault with their boat.
They set off from Poole Harbour, Dorset in a rigid inflatable boat and have raised £50,000 for their charity and the RNLI.
Project leader Nigel Cobb said: "It's been hard going but I'd do it again. I have loved every minute of it."
Go to next video: Reattempt at 999 coastline challenge