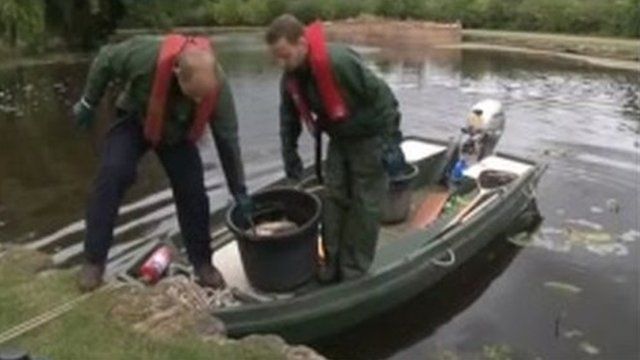 Video
Fire-hit Erewash Canal is restocked with fish
The Erewash Canal in Derbyshire is being restocked with up to 20,000 fish after a fire at a nearby recycling plant reduced oxygen levels in the water and caused fish to die.
The Environment Agency managed to rescue 80% of the fish and two miles of the canal remained fish free.
This week fish were returned to the affected stretch of the canal with fish from the Kennet and Avon Canal while lock repairs are carried out in Bath.
John Ellis from the Canal and River trust said the fish would be transported in an oxygenated tank full of water from Bath and then steadily dropped into the water in Long Eaton.