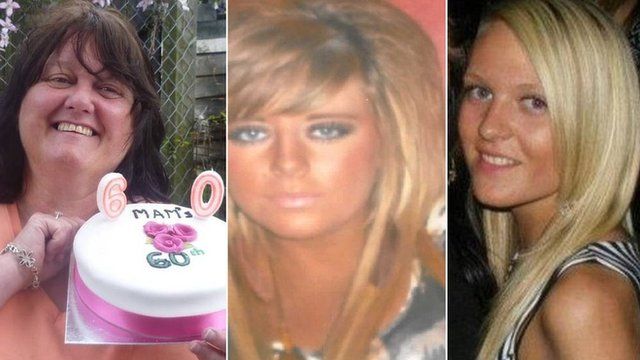 Video
Crash girl death 'won't be in vain' mother vows
The mother of a teenage girl who was killed in a car crash, says she hopes her daughter's death will serve as a message to other young drivers.
Megan Robinson, 19, died along with her friend Rebecca Learoyd, also 19, after Ms Learoyd's car crashed while she was being overtaken at more than twice the 30mph speed limit by Jak Parker.
Anne Peachey, 60, died when her Citroen Xsara was struck head on by Ms Learoyd's Fiat.
Speaking after Parker, 24, was jailed for 12-and-a-half years for causing death and serous injury by dangerous driving, Ms Robinson's mother, Jacqueline Robinson, said: "I didn't want this hurt to be in vain."
Stuart Whincup reports.