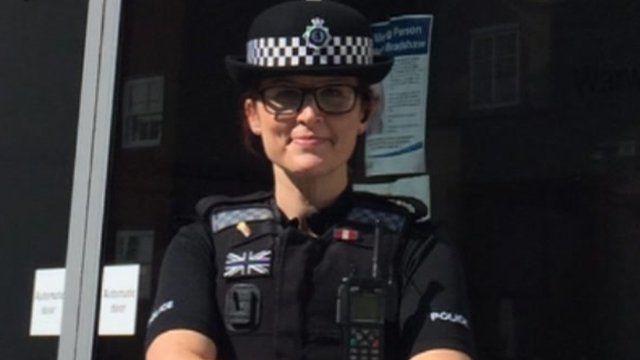 Video
Warwickshire police officer's bravery recognised after chemical thrown in her face
A Warwickshire police officer who had a chemical thrown in her face when she tried to stop a burglary is to get a bravery award.
Constable Sara Skinner was attacked in Lillington, Leamington Spa, in April 2015. She said the burning "felt like it was eating my face away".
The ammonium hydroxide - used in cleaning products - has left no visible scars, although the officer, who will be recognised at the 21st Police Bravery Awards on 14 July, says she feared for her sight.
Four men have been jailed for offences ranging from conspiracy to commit burglary, assault and kidnap.
Go to next video: The doctors helping India's acid victims