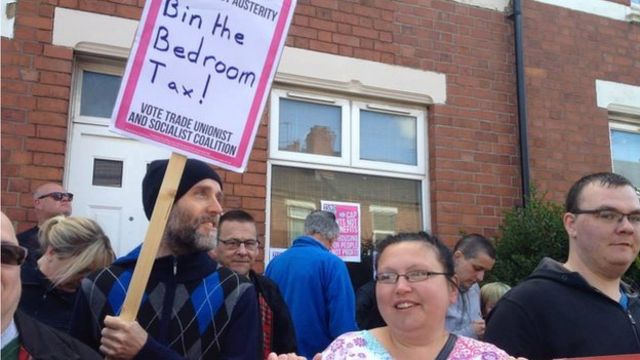 Video
Protest halts Coventry man's eviction from home of 40 years
The eviction of a man from his home of more than 40 years was stopped after protestors surrounded the house.
They claimed the so-called "bedroom tax" had plunged Archie Millar, of St Margaret Road in Coventry, into arrears. He said he would be "living on the streets" if he was evicted.
Housing association Whitefriars have given the 55-year-old an extra month to pay his £1,400 debt and permission to take in a lodger.
The government said the policy was brought in to cut waste and make sure the right social housing goes to those who need it most.
Mr Miller's mother passed away nine years ago, leaving him the sole occupant of the three-bedroom home. Changes to housing benefit have led him to accrue the debt.