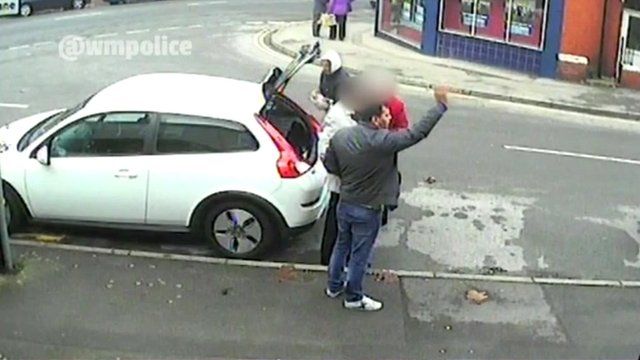 Video
Coventry 'despicable' distraction theft caught on CCTV
Two distraction thieves who stole Christmas money from an elderly couple have been caught on CCTV.
The footage shows one man talking to the couple, while another takes a bag from the boot of their car, empties it, and puts it back.
The thieves had followed the couple to a cash machine in Coventry, where they withdrew £700 earmarked for Christmas shopping.
Det Sgt Dave Faries from West Midlands Police said: "This was a well-planned theft in which the suspects coldly and deliberately targeted the elderly couple."
He asked anyone who had seen the "despicable" incident, which happened on 25 November, to contact the police.