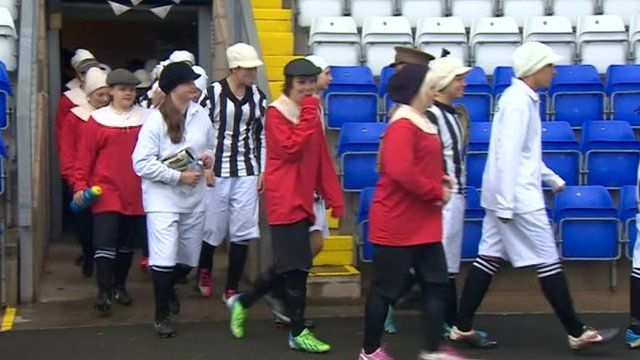 Video
Coventry City Ladies Football Club re-enacts 1917 match
A piece of history has been brought to life by Coventry City Ladies Football Club who have re-enacted a cup final match from 97 years ago.
Women from the club took on the roles of players from two munitions factory who competed at the city's Butts Park Arena in 1917.
Historian Lionel Bird said tens of thousands of women from all over the UK came to Coventry to work at the city's munitions factories during World War One.
"It was long hours and very dangerous work in difficult conditions and they found time on a Saturday afternoon to play the beautiful game," he said.
History was repeated with the players representing Humber Ladies, beating the Rudge Whitworth team at the city's Butts Arena. The final score on Sunday afternoon was 7-2.