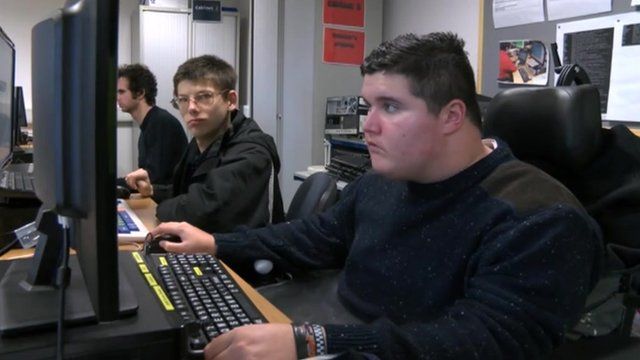 Video
Hereward College students design and print 3D gadgets
Disabled students at a college in Coventry have begun using 3D printing to design gadgets to make their lives easier.
The project, which has seen Warwick University team up with Hereward College, has allowed some of the bespoke equipment to be designed and printed within a few hours.
Student Ollie Baskeran, who suffers from Muscular Dystrophy, said the technology meant "you can literally think of something and a few minutes later, it is in your hand."
Fellow student Christopher Samuel said the printing allowed students to "create something tailor-made to individual needs".
Staff said that disabled students were "under-represented" in science and engineering and hoped that would change with the new technology.
Kevin Reide reports.