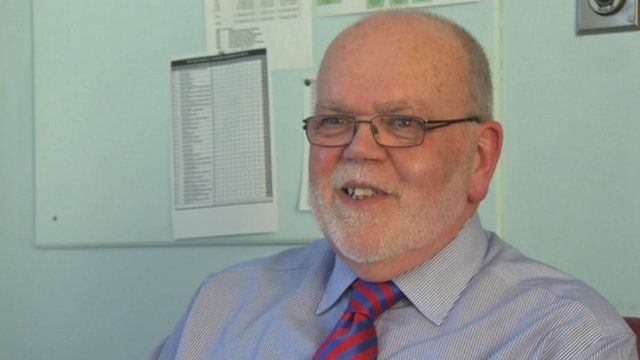 Video
Chair of Mid Staffordshire NHS Trust takes up new job
The man taking over as chair of the Mid Staffordshire NHS Foundation Trust has said he faces a "very significant challenge" as he begins work.
Professor John Caldwell said he hopes the solutions that start to emerge in and around mid Staffordshire are ones that can be exported to other parts of the country.
The accident and emergency department at Stafford Hospital is currently closed overnight and a public inquiry last year examined the role of regulatory bodies after a report found "appalling care" was provided at the hospital between 2005 and 2008.
The distinction between hospital doctors and doctors in the community is one thing Professor Caldwell hopes will change during his tenure.