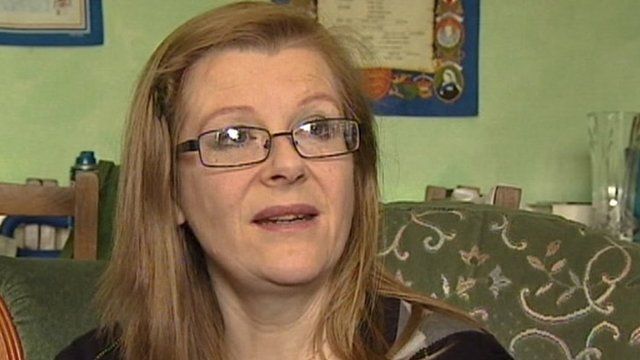 Video
Woolwich murder: Witness says 'stand up to terrorists'
A woman who confronted two men suspected of brutally murdering a soldier just moments after the attack has said it is important to "stand up to terrorists".
Ingrid Loyau-Kennett said she engaged the men in conversation to prevent them from attacking others in Woolwich last week.
She said she had no feelings towards the two men and "didn't want to waste time and energy hating or having bad thoughts" about them.
Ms Loyau-Kennett, who lives in Helston, Cornwall, said she did not feel like a hero and was sorry for the family of murdered Drummer Lee Rigby.
Last week, Prime Minister David Cameron praised Ms Loyau-Kennett for her "brave" actions.