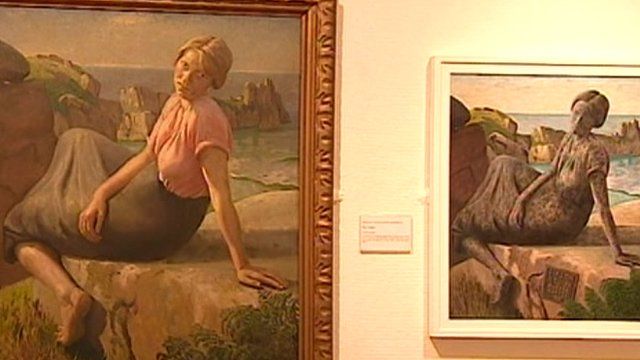 Video
Classic art inspires new Cornish works
A gallery in Cornwall, which is renowned for its works by Newlyn school artists, is staging an exhibition of new paintings inspired by the famous old pictures.
More than 70 pieces by artists aged between six and 80, are displayed alongside the original works which inspired them at the Penlee House Gallery in Penzance.
From 1880 several artists moved to Newlyn in west Cornwall. They became known as the Newlyn School and included such artists as Stanhope Forbes and Walter Langley, covering the period from 1880 to 1940.
The latest exhibition of paintings, inspired by the original Newlyn artists, is being held at Penlee House until 12 January.