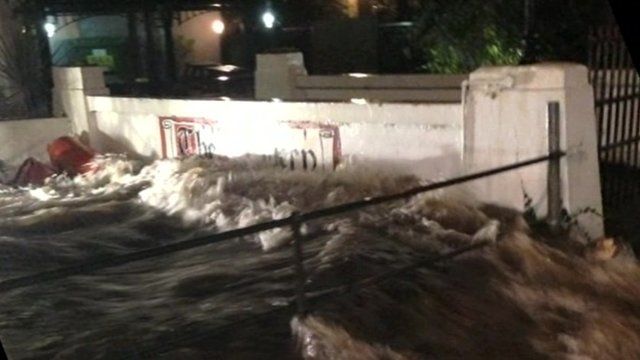 Video
Cornwall clears up after floods
Hundreds of people have been clearing up their homes and businesses in Cornwall after flooding at the weekend.
Cornwall Fire and Rescue Service said it had its busiest weekend in its history with all 31 of its stations involved in flood-related incidents.
The county council said 114 properties had been flooded but it had now stood down its emergency control centre.
The Environment Agency (EA) said a flood warning remained in place for the River Cober in Helston for St John's Road, St John's Close, Coronation Park and Loe Pool.