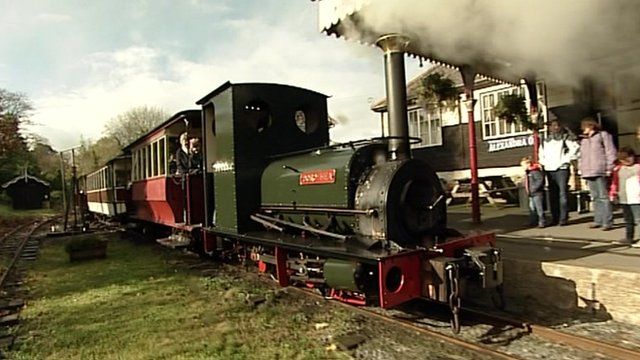 Video
Restored locomotive pulls passengers in Cornwall
After 12 years of restoration work a locomotive transported passengers for the first time in Cornwall.
The Hunslet locomotive, called Dorothea, had operated at a slate quarry in Wales in 1940 and was considered to be beyond repair after many parts were removed by enthusiasts during the 1960s.
Kay Bowman, from the Launceston Steam Railway company, restored the engine to its former glory.
Nigel Bowman, the managing director of Launceston Steam Railway, said: "It was a task considered impossible by many experts."
Dorothea, which was built by the Hunslet Engine Company of Leeds in 1901, pulled passenger carriages during the October half term week, which ended on 2 November.