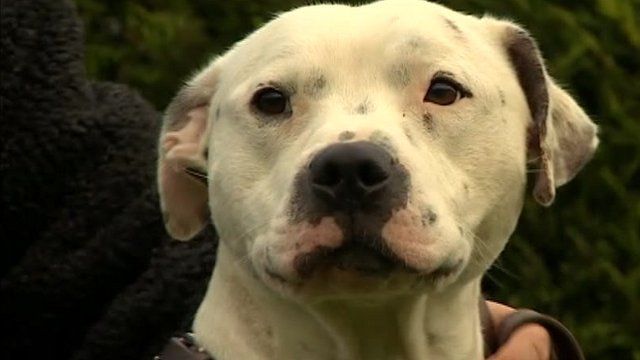 Video
Crossbow bolt shot dog Ziggy 'making miraculous recovery'
A Staffordshire bull terrier shot through the skull with a crossbow bolt that narrowly missed his brain is making a "miraculous recovery" following surgery, the RSPCA said.
Ziggy was found in remote woodland in Peterborough on Wednesday with a 50cm (19ins) bolt through his head that was "a very intentional shot at very close range."
Inspector Justin Stubbs from the RSPCA said the bolt "bypassed the skull, it hadn't touch the ear, the eye - it had just come through the back of the head and out through the cheek.
"The dog is making a miraculous recovery and should be 100% fine very, very soon," he said.