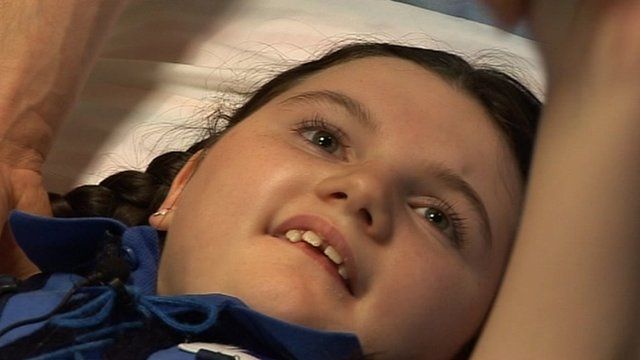 Video
Molly Moore, 10, receives 'space therapy' to help after stroke
Ten-year-old Molly Moore, from Offord Cluny in Cambridgeshire, loves chips, horses and boyband One Direction, but a stroke four years ago left her unable to walk, speak or swallow.
Her parents say they will do anything to help her rehabilitation, and to that end have taken her to the Adeli Medical Centre in Piestany in Slovakia to the world-renowned neuro-rehabilitation clinic.
There she receives a gruelling treatment that involves being strapped into a "space therapy" suit that imitates artificial gravity and resists her every move.
After three days, her parents are convinced they are seeing results.
Anna Todd reports.