Media player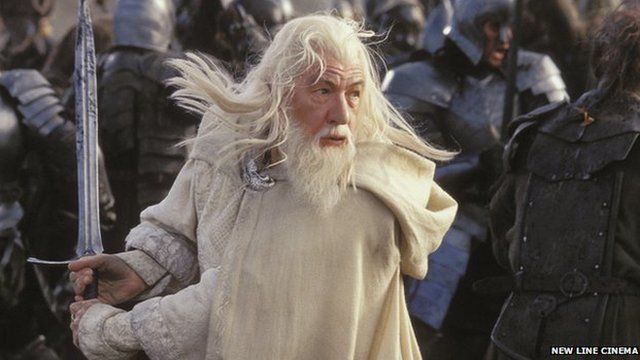 Media playback is unsupported on your device
Video
Sir Ian McKellen as Gandalf offers pupils top exam tip
Lord of the Rings star Sir Ian McKellen reprised his role of Gandalf the wizard during a visit to a school in Somerset, to offer pupils exam advice.
Sir Ian was visiting Chew Valley School when he stepped back into character.
He chose the phrase "You shall not pass" to inspire the pupils to revise for their forthcoming exams.
The words are those uttered by Gandalf the Grey when he faced the Balrog at the Bridge of Khazad-dûm in the story by JRR Tolkien.