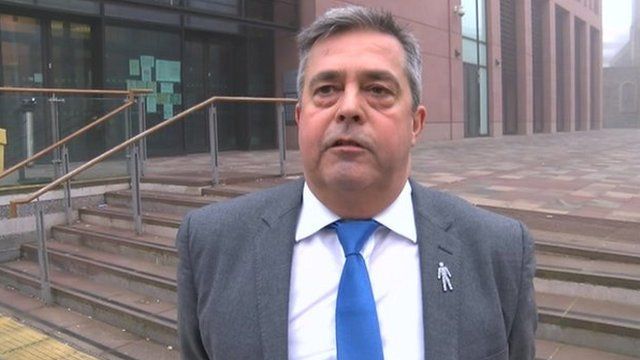 Video
Bristol Rovers Nick Higgs: 'Excellent news' supermarket decision in week
Bristol Rovers chairman has said it is "excellent news" a final decision over whether the football club can sell the Memorial Ground to Sainsbury's will be revealed next week.
Nick Higgs, who was present for six hours of legal argument at the Bristol Civil Justice Centre on Thursday, said the High Court judge had "taken on board the urgency of sorting the matter out".
Campaigners TRASHorfield called for the judicial review claiming Bristol City Council failed to take into account the impact of building a supermarket on local businesses.
But the council said a retail assessment report was "crystal clear" and available for anyone to see.
Bristol Rovers need to sell the site in order to fund a £40m new stadium at University of West England.