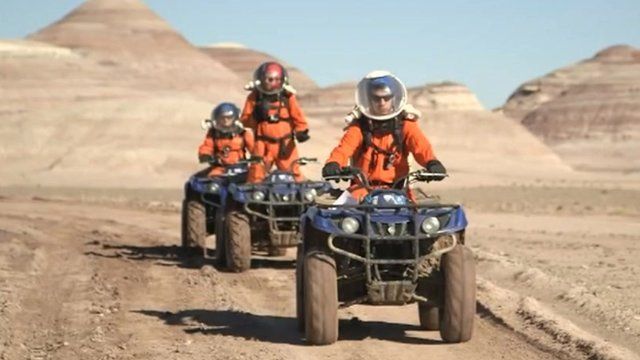 Video
Bristol University students experience 'life on Mars'
The team of seven experts spent two weeks at the Mars Desert Research Station in Utah.
They conducted a range of experiments, including successfully field-testing hardware developed at US space agency Nasa that extracts hydrogen and oxygen from soil.
This technology could potentially use naturally occurring resources on Mars to generate breathable air, drinkable water and rocket fuel for return to Earth.
To ensure the expedition was as realistic as possible they also lived off dehydrated, powder-like food.
Everything they learnt in their weeks in the desert will feed into a wider study.
Will Glennon reports.
Go to next video: Aiming for one-way mission to Mars