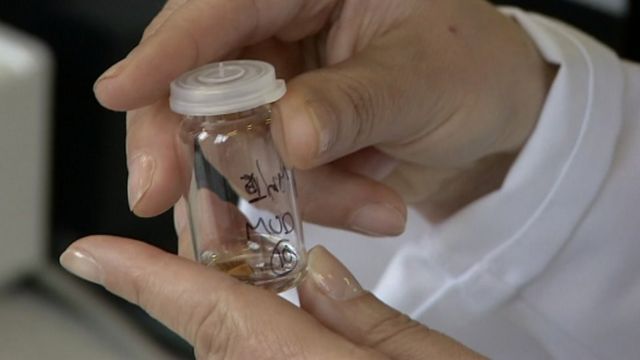 Video
Birmingham scientists' new prostate cancer blood test is sweet
Scientists in Birmingham have developed a new blood test which they say is more accurate at detecting prostate cancer.
The test examines sugar molecules attached to the chemical known as PSA, prostate-specific antigen.
Higher levels of PSA could be a sign of cancer, but the existing blood test isn't always accurate.
Prostate cancer is the most common cancer in men in the UK with about 47,000 new diagnoses each year.
The team involved in the project said 25% of men with prostate cancer were missed by the current PSA test.
Dr John Fossey said they believed the technology could also lead to early diagnosis of other cancers.