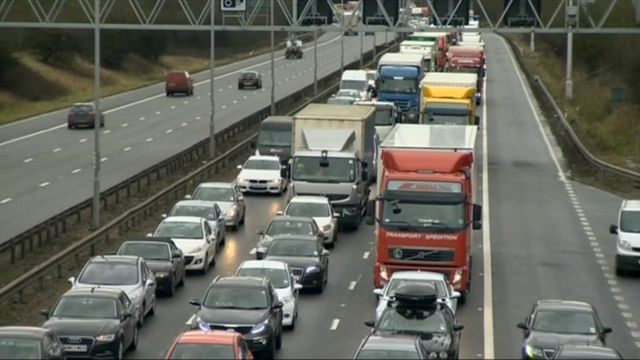 Video
Leaked report on M6 chaos finds failings by Highways England
Road repair lorries stuck in traffic and poor decision-making by officials are among the findings of a leaked report into the chaos that followed a fatal crash on the M6 motorway in Birmingham last month.
The document, seen by the BBC, said the motorway could have been opened earlier if there had been better co-ordination between those involved on the day.
The accident happened on the northbound carriageway between junctions five and six, which was shut for almost 24 hours. Some people were trapped in jams for up to 10 hours and police came close to declaring it a humanitarian crisis.
Highways England said its investigation into the incident was not yet concluded. The West Midlands Police and Crime Commissioner's inquiry into the incident is due to take place next week.
Latest on this story, plus more Birmingham & Black Country updates