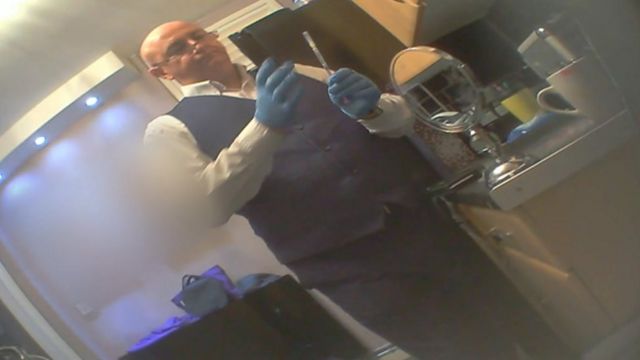 Video
Struck-off nurse 'Jonny Botox' offers to inject BBC reporter
A disgraced nurse who describes himself as "Jonny Botox" has been secretly filmed at a "Botox party" offering to inject a BBC reporter.
The 50-year-old, whose real name is Jonathan Henk, was caught on camera by journalist Kate West at an event in Wolverhampton, telling her he charged £200 for Botox treatment.
He was once a registered nurse, but he was struck off by the NMC in 2012 for having sex with a mental health patient without her consent.
He is one of two men exposed in the BBC Inside Out investigation for illegally prescribing the toxin to patients at "parties" held in private homes and reputable beauty salons.
The full report can be seen on Inside Out West Midlands, BBC One, 19:30 GMT, 7 March.
Go to next video: Surgeons urge new guidelines on Botox