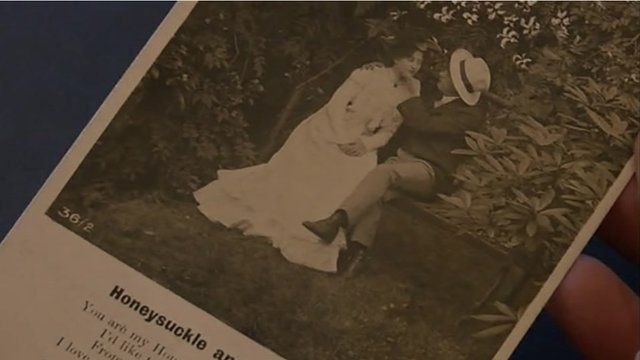 Video
Mystery Valentine's postcard from Victorian period found
A Valentine's postcard thought to have been sent to a woman in the Black Country more than 100 years ago has turned up at a Coventry market.
It has a Halesowen postmark, but no date and is addressed to Miss M Greaves of The Drive, Hagley Road, and is signed simply H.
The cryptic message is written backwards and translated it says: "Be alright' if it was me and you on the front and longing for Sunday to have a few more kisses."
A search of the census has turned up no answers and BBC Midlands Today is now asking viewers to help solve the romantic mystery.
Go to next video: Love letter writing for students